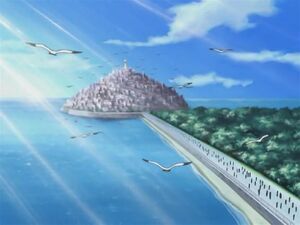 Overview
[
]
Zashono Academy (ザッシノ学園) is one of the most unique schools in the world. It has no less than 54,000 students and encompasses different level of education from elementary to middle and high school.
Uniform
[
]
The male uniforms have no indicator of what grade level they are in and wear white shirts with blue pants and suit jackets. The females use different coloured sweaters to identify what grade level they are in.
Elementary school girls wear bright pink sweaters, middle school girls wear light blue sweaters, and high school girls wear mustard yellow sweaters. Each grade level wears the same purple coloured skirts.
Clubs
[
]
To accomodate the vast number of students the school also offers a vast number of clubs for almost every activity one could imagine. There are also several buildings on campus built for the sole purpose of hosting these clubs.
While there are normal clubs such as theater, basketball, and judo, there are also the more eccentric clubs such as the supernatural club, and of course the infamous Eiken club.
Every year, every club in the school holds an open day to try and recruit new members.
Grade Level
[
]
Japanese school grades

Year 1

Age: 6 - 7
School: Elementary: Compulsory Education

Year 2

Age: 7 - 8
School: Elementary: Compulsory Education

Year 3

Age: 8 - 9
School: Elementary: Compulsory Education

Year 4

Age: 9 - 10
School: Elementary: Compulsory Education

Year 5

Age: 10 - 11
School: Elementary: Compulsory Education

Year 6

Age: 11 - 12
School: Elementary: Compulsory Education

Year 1

Age: 12 - 13
School: Junior high school/Lower secondary school: Compulsory Education

Year 2

Age: 13 - 14
School: Junior high school/Lower secondary school: Compulsory Education

Year 3

Age: 14 - 15
School: Junior high school/Lower secondary school: Compulsory Education

Year 1

Age: 15 - 16
School: Senior high school/Upper secondary school/Higher secondary

Year 2

Age: 16 - 17
School: Senior high school/Upper secondary school/Higher secondary

Year 3

Age: 17 - 18
School: Senior high school/Upper secondary school/Higher secondary
Gallery
[
]